After Senator Bong Go confirmed that he requested the NBI to probe a Filipino student who simply aired his/her sentiments online and bashed the govt for its failure in handling the COID-19 pandemic properly which has since affected the economy.
"..We wrote letters to the NBI requesting them to conduct investigations on certain social media posts that may fall under possible violations of the cybercrime law, particularly libel, and other applicable laws.. (Bong Go)
If you don't know who Bong Go is. He was  the former Presidential Assistant of President Rodrigo Duterte. A specially minted executive position just for him. He worked in Davao City for a very long time and has since been Duterte's sidekick ever since.
He won in the mid-shift elections last year, along with many of Duterte's loyal lieutenants, including the police general Senator Bato dela Rosa who since 2016 been the mastermind of Duterte's police of mass-butchery under Oplan Tokhang.
Bong Go himself has since been a subject of many scandals and corruption allegations. One glaring incident was when he allegedly attached a note on the frigate acquisition proposal in favor of a certain military vendor. Through which he profusely denied yet the evidence is clear that the said  post-it notes did came from his very office.
Now, as Duterte's Anti-Terror Law is chillingly taking effect. Bong Go sprang up into action and started filing several legal complaints to unsuspecting netizen who simply aired his/her sentiments online.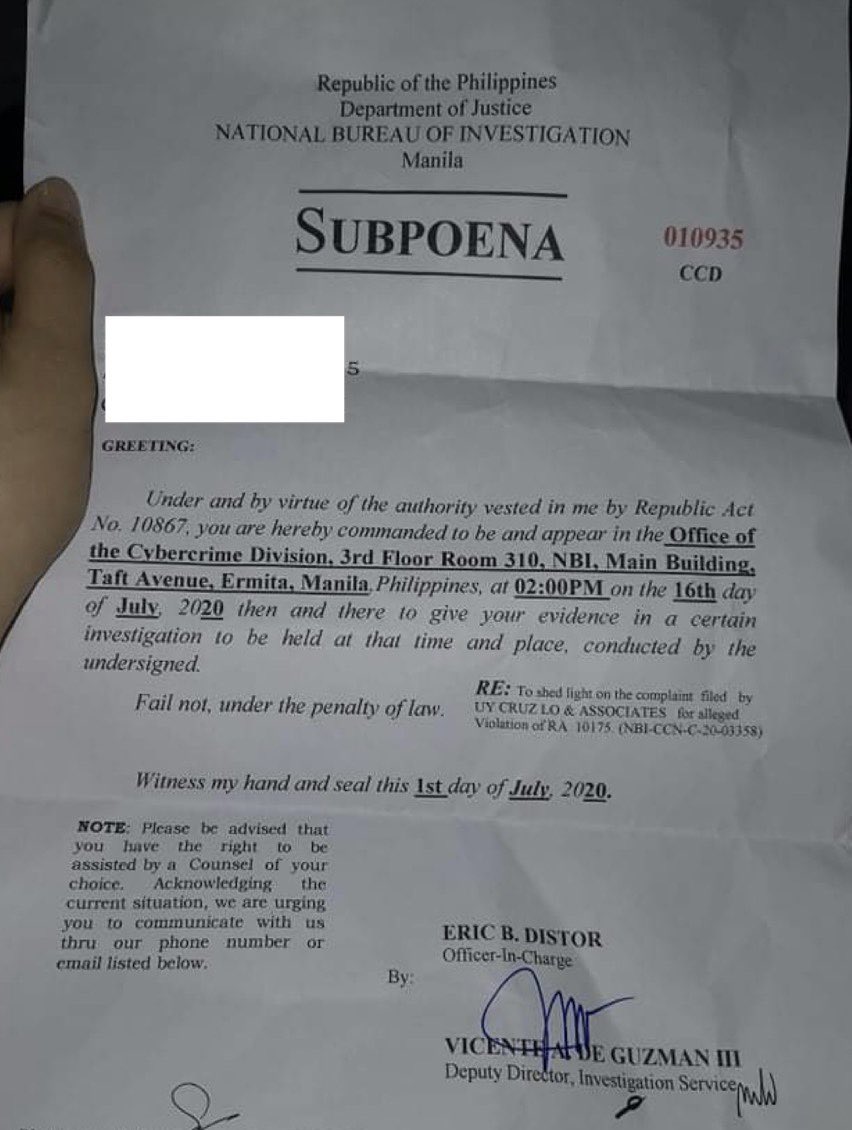 We're still unsure as to the exact content of the post, but we believe this may simply be plain criticisms of the government in general and of course on Bong Go who was known to have initiated the "Balik Probinsya" program which aided the spread of COVID-19 virus in far-flung areas in the country.
This didn't sit well in the whole of the Twitterverse. And then all of a sudden, People started posting vindictive online targeted against Bong Go himself using the hashtag #TanginaMoBongGo
Bong go listing the names and users criticizing him#TanginaMoBongGo pic.twitter.com/HdQdDgWQ9B

— #⃝ unhoely hour (@hoelyshit16) July 18, 2020
With thousands of Filipinos call him "TanginaMoBongGo". I don't think he would be able to press charges on all of them?!
Let us know what you think 🙂
Share this with your friends!