In an exclusive video released by Rappler which was also shared in the Juan Luna Blog page as a "Watch Party" showing the incident from September 30, 2019 where a Greek owned oil-tanker "Green Aura" bound for China from Thailand commandeered by a Filipino whose name is  Capt. Manolo Ebora were harassed by Chinese warships within Philippine waters and arrogantly demanded that they change their course. (WATCH BELOW)
Ships should have the right of innocent passage
Under UNCLOS, particularly in Section 3, subsection A states that ships of all States, whether coastal or land-locked, enjoy the right of innocent passage through the territorial sea. Also, under Article 19 it defines "innocent passage" as the act of passing through territorial waters that is not prejudicial to the peace, good order or security of the coastal State.
Which is in the case of Capt. Manolo. It is an oil-tanker traversing through as a commercial ship bound for China. And that its presence should not threaten any military installations in the area, particularly the fake islands that China built in the Philippine owned shoals. Thus, it is of no justification for the Chinese ships to demand that Greek owned commercial vessel to alter its course.
The Filipino captain was quite adamant and also seemed irked by the Chinese repeatitive angry demands. Nevertheless, he continued plowing through the waves and maintained his course, despite the many attempts of the Chinese navy to block his prow so he would have to an evasive maneuver forcing him to alter his course.
"Medyo parang mali o masakit kasi sarili mong bansa, itataboy ka. Ikaw, para bang bahay mo, itaboy ka. Anong pakiramdam mo, di ba? Masakit 'yon," – Capt. Manolo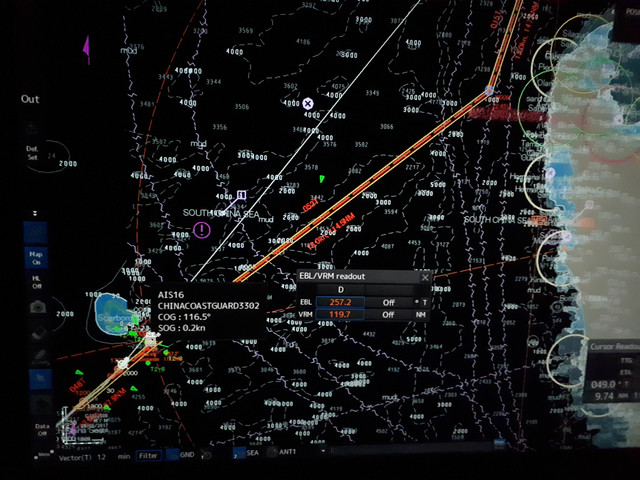 "Pero proud din naman sila, palibhasa nga kami'y puro Pilipino, na hindi kami nagpa-bully, at saka ipinaglaban namin 'yung karapatan namin bilang Pilipino,"
According to the report from Rappler. The Captain has since arrived safely in China on October 6. All 22 crew members were able to stay in China without incident.
Filipino ships need permission to pass in our territory? But Chinese warships can just come and go unannounced?
Remember that more than a month ago. There have been several sightings of Chinese ships entering Philippine territorial waters including the one right near Albay which is in the East Philippine Sea and way too far from Chinese claimed islands in the West which spooked many defense officials and also led Teddy Locsin to file a formal diplomatic protest to China.
However, it appeared that the passage of the Chinese survey ship may simply be construed as an act of innocent passage. But it's pretty ironic since China who stole parts of the West Philippine Sea as theirs can simply harass any ships passing by including our own even if it was just also an act of innocent passage similarly to what they enjoy whilst traversing through our territorial waters?
As I've indicated earlier. Any ship that is not prejudicial to peace can always pass through without any authorization or permission as this is simply an act of innocent passage. It seems that China is abusing this right, so much and while arrogantly taking this privilege away from our own sailors even from within our own territorial waters.
China's actions are a deliberate act of territorial invasion. We are being invaded, controlled, bullied and harassed. China is not a friend. And yet the incumbent regime continues to refuse our recent Arbitration victory to put China in the dealing table and to be held accountable for its actions.
How long we do have to appease these monsters?
Share this with your friends!