It's been days until I've been able to recover from the heartache of defeat. It was so sad. Not because I feel sorry for the candidates, but because I feel sorry for the future of this country which right now hangs in a tiny thread — ready to snap at any moment; plunging the entire country into chaos under a full-blown dictatorship. Also, I feel sorry for the victims of extra-judicial killings who until haven't really not been served justice and continues to long for the day that they will be able to meet the perpetrators who butchered their love-ones. An independent senate could have stopped all of this in fact, even force Duterte to tone down his brutal War on Drugs as well as investigate on the allegations against his son linked to Chinese drug cartels.  Lastly, an independent Senate could have reviewed and amended Duterte's tax reforms which has been causing economic pressure to the Filipinos by imposing excise taxes on fuel which directly affects the domestic prices of goods and services.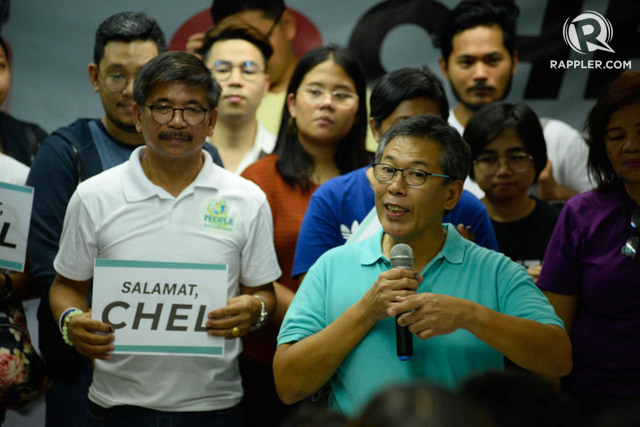 Right now, all of these hopes are in tatters.
Worse, not only because no opposition senator had been elected in the Senate, but because most of them were fanatical supporters and Kool Aid kumpare's of the President. These guys were known to be fanatically supportive of all of Duterte's policies, including his brutal War on Drugs, Pro Chinese leanings/stance in WPS and oppressive tax-reforms. None of these people had the capacity to question or better yet had any interest to protect the people's interest rather than server their own and their patron Duterte in all of his dictatorial whims.
The result of the midterm elections does not bode well for the integrity of the Senate as an independent legislative institution. In fact, these newly elected Senators may even agree to the newly passed legislative measure on changing the constitution and the form of government to a federalist state. Such act would give Duterte and his men term assurances beyond 2022 as the government will sit in for a transitory period of possibly even close to 10 years or more.
Also, during this period. The Vice President may replace the President in the event that he may no longer fulfill his duties in Malacañang. However, Arroyo made sure that this won't happen by placing the Vice President as a temporary replacement of the President instead of a permanent one under the 1987 Constitution. So this brings us a lot of questions. Who will choose the next President?  We don't know as of yet. But hopefully we could get some sort of an explanation on this matter once the new senators tackle on this.
The Otso Diretso candidates were the best of the best
It is undisputed, however, that the Otso Diretso candidates were the best of the best. All of them were accomplished professionals and leaders of their own. Each candidate has at least served and made huge contributions to the society even before the political limelight. They have always been clean, transparent and decent human beings. They have a goal and a coherent platform to push in the Senate for the benefit of all Filipinos young and old; supporters or not.

But sadly, the Filipinos voted not because of what they believe is best for the country, but because of what they've been told in social-media. The Duterte machinery of lies had gained momentum and had ushered a new age of Dutertism. Where anything and anyone who disagrees with any of Duterte's policies, ideas,  jokes and endorsements are 'Dilawans' which implies to the party color of the Liberal Party of the Philippines.
The effect of this massive polarization has far reaching consequences. Duterte's supposed greatness and unbelievable humility have now become the new Filipino myth. All the fake news articles published along with the millions of trolls who worshipped him successfully fooled millions of real people into following him and shutting off their capacity to question and criticize then putting curtains all over their world under the echo-chambers of Duterte propaganda.
Otso Diretso volunteers did an amazing job. Well beyond optimistic expectations.
I can truly attest to the sincerity of the Otso Diretso volunteers as I have been one of them. They go to many different places distributing flyers and putting up posters using their own funds, time and energy. Some couldn't even afford to print out tarpaulins and had to write it down on a piece of cardboard. Everyone did their part. The Otso Diretso may not have local backing since Duterte unleashed his military and cops to harass and threaten them just like in Cebu. Fortunately, the Otso Diretso candidates have a huge number of patriotic volunteers ready to lend a hand in their grassroots campaigning.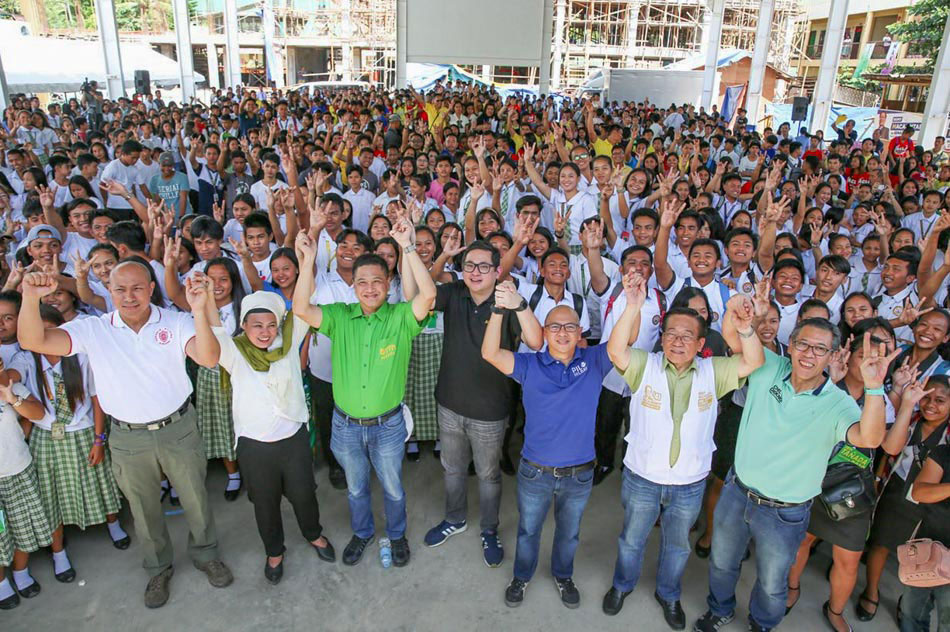 Their efforts actually paid off. Many of the virtually unknown candidates gained national support and acquiring a significant number of votes.
In my opinion, Otso Diretso is the best fielded senatorial candidates compared to the many of the senatorial elections years ago.
But how did it all go wrong?
Otso Diretso bypassed Mindanao
According to a lawyer friend of mine who lived in Davao. He said
Davao del Norte 520k++ registered voters: NO 8D volunteers. (A few BAM contact persons.) NO tarps. NO flyers. NO opposition candidate came to campaign.

Davao de Oro (Compostela Valley) has 410k+ registered voters: A handful 8D volunteers. NO tarps. NO flyers. NO opposition candidate came. (Okay, we had a few hundred tarps and flyers sourced out and printed on our own and those from Team Pilipinas Davao and 8Diretso Davao. We tried to penetrate half of the 98 barangays in District 1. Unfortunately, we have no volunteers for District 2 which has 157 barangays. )

That's just 2 provinces with almost 1 million votes.

And, the opposition failed to tap into that well of registered voters.

Same situation with Davao Oriental, Davao Occidental and Davao del Sur. Over 700k++ voters involved. 8D failed to penetrate those areas.

How about CARAGA Region, SOCCSKSARGEN, ARMM, Zamboanga Peninsula and Northern Mindanao?
So this must explain why they were not able to secure the much needed command votes in these key areas which should have instrumental in gaining the upper hand on the senatorial race.
Otso Diretso lost the information war – Fake news wins!
One of the key aspects of every political campaign is a well-built propaganda machinery and network, which can easily distribute and nurture their audiences in favor of the candidates. This was pretty clear in many of the winning senators in the senatorial race. Most notably, even Imee Marcos already has a well-built social-media presence which I'm sure Bongbong Marcos, built throughout the years to nurture a political ambiance in favor of the Marcoses. And now it's paying off.
Fake news and weaponized trolls can truly make all the difference. This isn't an isolated case. This is happening in the United States, India, France, Brazil etc.
With the use of case-studies of campaigns in both USA (2016) and Mexico (2017), digital manipulation explains how psychology and technology worked together to create nano-segmentations that influenced public opinion, ultimately affecting voting intention of citizens. – Harvard Edu
We've seen how Duterte's troll machinery started attacking the Otso Diretso page with full impunity. I spoke to one of the staff who manages the page and he said that they're getting as many as 50 to 100 troll comments on their posts. You have to bear in mind that though the numbers may not be that high, but patriotic trolls were relentless and attacks incessantly to sway public opinion to their side. It can be done through automated means or through manual commenting using browser plugins.
Of course, there was a way to counter this using automated responses which is adapted based on the troll's response. If its comment about an issue which reeks in fake news then the response would be made in a way that debunks these allegations and strengthen the fan-base over Otso Diretso. You have to remember that one single comment on an article can have more than 100,000 unrecorded impressions. So these things should not have been taken lightly.
COMELEC cheated?
Of all elections, I've been. This is by far the worst. We've seen it all. A lot of defective VCM's, corrupted SD cards and a failing transparency server application which caused massive delays on the airing of the election results which in turn foments discontent amongst the voting population. Worst, NAMFREL mentioned the use of a transmission router which intercepts the data coming in from the canvassing centers nationwide.
I will have to reserve my comment on this issue as we are not yet been able to sufficiently support our claim that COMELEC cheated in this election. Also, it's important to take note that PPCRV whom were the accredited citizen backed transparency arm of COMELEC which helped ensure the integrity of the election process. They have also reportedly reviewed all transparency server logs and have found them to be 99.98% accurate. This coincides with the fact that PPCRV is entitled to a fourth copy of the election returns, which are released even before the vote counting machines (VCMs) transmit poll results to the Comelec central server and the transparency server. Thus, negates the possibility of data interceptions or malicious modification of the said encrypted data whilst in transit in the queueing servers or transmission router.
Personally, Otso Diretso candidates and volunteers fought bravely despite the odds. We have to remember that their lost is not only ours but also for the future of this country.
GOD BLESS THE PHILIPPINES!
Share this with your friends!