According to the 'Art of War' written by a Chinese general and military strategist. "..When ten to the enemy's one, surround him; When five times his strength, attack him; If double his strength, divide him..". So basically, the best way to winning wars is not through decisive setpiece battles but through relentless psychological warfare to cripple their morale to fight or lure them to act foolishly in a trap and or of course pitch them against each other by sowing distrust amongst their ranks. In short, its called 'divide and conquer' and so far it's working really well here in the Phlippines.
I know Panelo has been harping his own fallacious narrative about the President's latest decision to divide Palawan into many parts which will now be ruled by different ruling families of course allied to Duterte. So here's the breakdown of the proposed division of Palawan into many parts.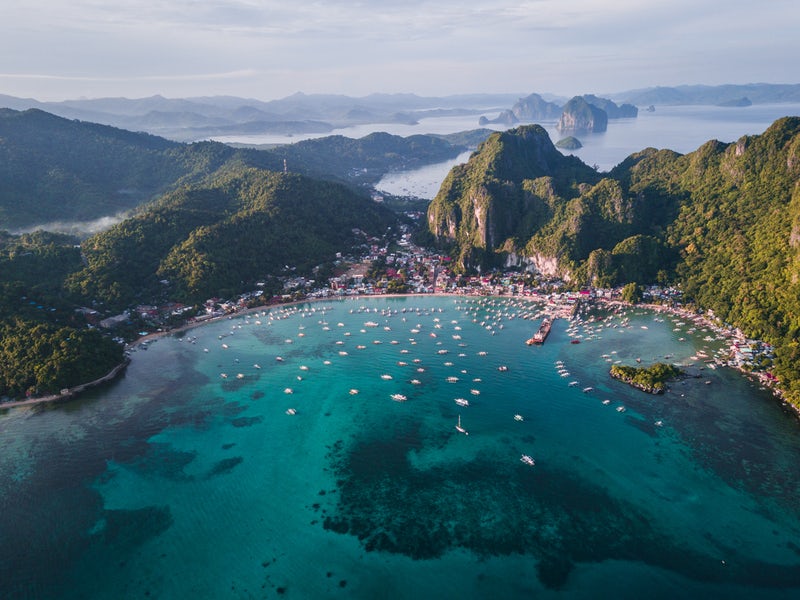 Palawan del Sur will be the so-called "mother province"
Aborlan
Narra
Quezon
Rizal
Espanola
Brooke's Point
Bataraza
Balacbac
Kalayaan island group
Palawan del Norte
Coron
Culion
Busuanga
Linacapan
Taytay
El Nido
Palawan Oriental
Roxas
Araceli
Dumaran
Cuyo
Agutaya
Magsaysay
Cayancillo
So what does this mean for the people of Palawan? This means utter disregard of the welfare of its island inhabitants and the ploy to divide Palawan was purely political in design to split the powers and weaken the democratic will of the people. This move would surely benefit local politicians since this means more positions to fill and run for as well as more complex bureaucracy happening in the region which will also siphon in more taxes for the hungry politikos.
Many of the local populace isn't too happy about this since they have not even been consulted when this bill was actually been filed last November of 2018 and then slips right through the chamber for a free pass which seemed that its highly likely been prioritized by legislators as this action might have been influenced by none other than chief executive Duterte himself owing for the fact that this action would not only benefit Duterte's allies in the region but also for China who can now easily bribe any of the politicians in there in order to build a military base or rein them in with onerous loans etc with the grave disadvantage of the local tax-paying populace.
Why Palawan? You guessed it — Pag Asa island is under Palawan
The reason why Palawan is getting this much attention is because of its rich and fast-growing tourism industry which promises to be fast becoming second to Boracay. This alone rakes in a considerable amount of income for the local governments in the region and I'm sure these greedy politikos would love to get their hands on it. And then the second reason would be far more discreet yet pretty obvious though. It's China pulling the strings behind all this. And you know why?
The Thitu Island which is the only really occupied reefs in the West Philippine Sea; home to more than 184 people is actually under the Municipality of Kalayaan,  a 5th class municipality in the province of Palawan, Philippines. As in my previous blog article. I've covered how China took Sandy Cay since Duterte decided to withdraw our troops there and as revealed by one lawmaker that Duterte even asked the military to refrain from further patrols in the sandbar which allowed Chinese forces to steal and establish effective control over it despite the fact it's dangerously close to Thitu Island than the Chinese controlled Subi Reef.
This 32.7-hectare strip of land facing the massive armada of Chinese ships is actually the only established civilian frontier of the Philippine government in the West Philippine Sea. In short, this is the last piece of land that China's been drooling over for many years now. If China could take Pag-asa island that means they could now effectively control the entire West Philippine Sea and that many Filipinos will surely lose their homes and livelihood if that happens. Who knows right?
Once Palawan divides into different parts. This would allow different governors and politicians controlling certain parts of the island to independently decide for themselves instead of the whole Palawan for its own. Which means that China can now freely exercise their best tactical weapon. It's called 'divide and conquer' strategy. It means that China can now simply lure one of the politicians who control certain parts of the island for expensive onerous Chinese deals with little or absolutely no anti-corruption oversight giving them rife of opportunities to plunder.
Worst affected are the local populace in Palawan — Duterte didn't care anyways
"For many Palaweños, having three provinces would mean more politicians, more opportunities for corruption, and more bloated bureaucracies. The same people who failed to alleviate poverty in various areas in Palawan will dominate these new provinces, perpetuating their weak style of governance, as well as the same governance, social and environmental issues that have made lives difficult for the Palaweños, especially the poor and marginalized.." -Cynthia Sumagaysay-Del Rosario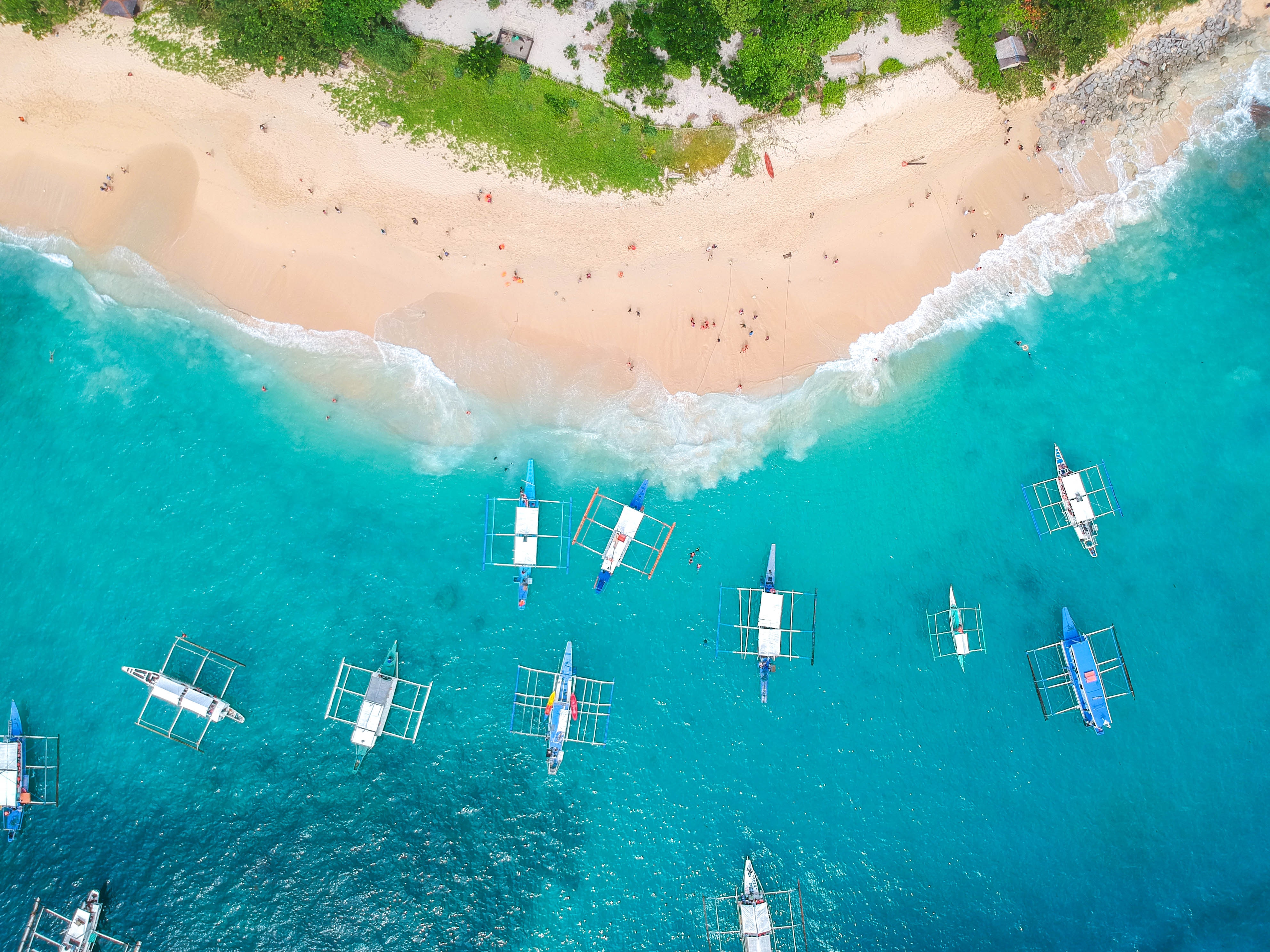 As I have mentioned earlier. This will be a win-win for Duterte allies in Palawan as well as for his master in China. As this move would put China even closer in its motive to control and remove the inhabitants of Thitu Island which is under the jurisdiction of the province of Palawan. These vile politicians never really cared about the welfare of its people most notably Sonny Angara.
The father of TRAIN Law and now the father of dividing Palawan – Sonny Angara
Never have I known a man who sold himself to the enemy and gave up his common-sense, reason and humanity for glory and spoils than Sonny Angara. If such a story as Judas betrayal of Jesus Christ would be so appropriate to describe what Angara did to his people then so be it. We were sold out and stamped with 'Chinese' labels on our heads. Such was the deed of the man as Sonny Angara. I wouldn't have to elaborate his personal track record any further as that would not matter much since his full-pledge support of TRAIN Law which has since put a strain on every Filipino households budget eroding them significantly due to higher inflation rates compared to post 2016 months.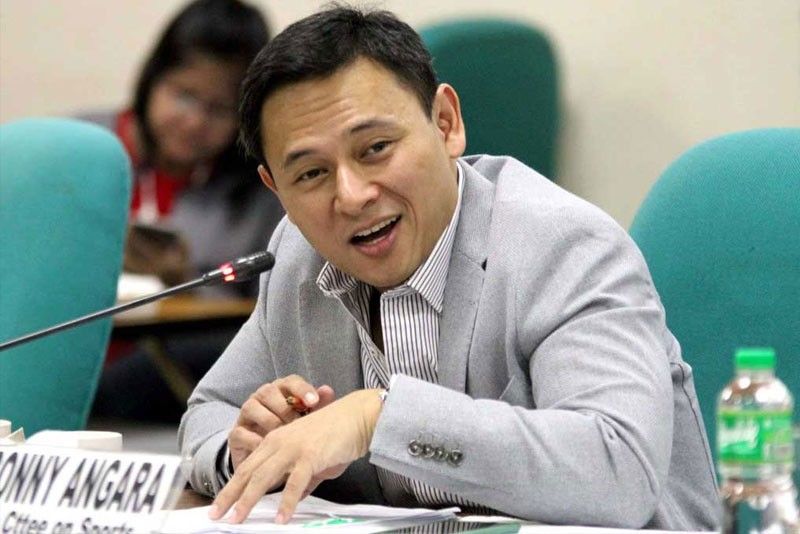 Many of his colleagues in the Senate even agreed to this measure notwithstanding its ill-effects on the economy and the people. One of the senators who stood against it was Bam Aquino who was so sure that this would only put a strain in the already marginalized populace due to higher cost of living and a lower amount of wages. And surely it did come to pass as the Philippines struggled from more than 10 year high inflation rates causing widespread panic and starvation in many parts of the country. Not quite sure if Sonny Angara flickered as it he had seen it happened all in front of his eyes. Most of his colleagues even admitted that they didn't really reviewed that measure too well and even now many of the re-electionist even Angara himself don't really cite TRAIN Law as one of his landmark achievements. Obviously, hardly anyone wouldn't want the backslash and losing popularity votes over a stupendous law designed to impose needless sufferings to the people right?
Now we have yet another Sonny Angara signature putting our territorial rights in the West Philippine Sea in grave peril as well as imposing needless sufferings yet again to the people of Palawan just so he can do Duterte's own bidding as a stamp-pad dummy Senator of the republic. Couldn't be harsher than that? If death-penalty be passed then I would want Sonny Angara be hanged as well for his actions which puts the best interest of the people in jeopardy despite knowing full well of the consequences.
If you see Sonny Angara in the list. Don't you ever think of voting for this stupid, arrogant and brutish man. He doesn't deserve the Senate.
Duterte signed Republic Act (RA) 11259 to divide Palawan
Just this month though Duterte has signed the landmark law in dividing Palawan.  According to the law, province of Palawan del Norte will be composed of the municipalities of Coron, Culion, Busuanga, Linacapan, Taytay and El Nido.
The province of Palawan Oriental, in turn, will be comprised of the municipalities of Roxas, Araceli, Dumaran, Cuyo, Agutaya, Magsaysay, Cayancillo, and San Vicente.
The province of Palawan del Sur, which will be considered as the "mother province," will be composed of the municipalities of Aborlan, Narra, Quezon, Rizal, Espanola, Brooke's Point, Bataraza, Balacbac and Kalayaan.
And just as I mentioned, Kalayaan is where the 'Pag-Asa' (Thitu Island) belongs to which China has been very keen on stealing from us. Duterte has now complete one of the important pieces of China's move in dividing Palawan so it could no longer defend itself from Chinese bribes and onerous deals flooding in to certain parts of the region. China sure knows that through complex bureaucracy can they easily whisper treacherous deals on those greedy politicians ears.
Also, dividing the region accounts for Filipinos easily corruptible mindset and fanatical tribalism bound to protect and support certain political ruling families from different regions. We've seen this happening in many parts of the country which is why many of the ruling elites keep winning elections after elections since the populace was so brain-washed to worship them. The biggest stumbling block for change is the fact that many don't understand the concept of democratic processes and why voting really is the only way we can set things straight and pave the way for the much awaited 'Change is coming' slogan. Not the one that Duterte has been sporting about since 2016 which now transformed to 'Change Scamming'.
Nevertheless, Duterte's action to divide Palawan will have far more grave consequence in the future and that if this continues. The Philippines will simply become a Chinese controlled state. A vassal state tributary to the Chinese homeland. And by whatever means — this doesn't bode well for the Filipino people. Right now, they're freely stealing our jobs, reefs, islands and even as far as taking over businesses in tourist-rich areas like Boracay at the behest of Duterte himself.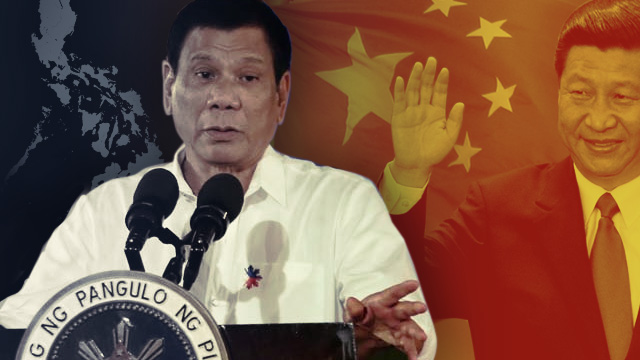 Your stand on these important issues will have a significant impact on the future of our nation. If you cared less now then our future looks grim.
Share this with your friends!