A video published by Thinking Pinoy surfaced online attempting to debunk the latest leaked documents which links President Duterte's son Polong Duterte under the payroll of bigtime drug syndicates in the country. According to Thinking Pinoy, the document was simply Photoshopped inconsistencies of the signatures that are on the document. But let's just veer away from that angle for a moment and check if there were any other details offered in the video other than the signatures themselves?
The answer is yes. The whistleblower whose using an alias  'Bikoy' offered an additional set of information that can be traceable and checked in the bank if Paolo Duterte would be so obliged to cooperate in order to clear his name? However, all we get from him as of this time were just threats and hollow denials — even offering a counter-accusation that it was Senator Trillanes who published the video with aims to destroy his name.
How did Trillanes handled this similar scenario? Simple.. sign the bank waiver
September 2017, President Duterte released a piece of paper with what appeared to be an account number under Trillanes name. This is Duterte's retaliation on Trillanes probe over his families hidden wealth which was flagged by AMLAC and was verified by the Ombudsman Carandang — only to be fired later for simply doing his job.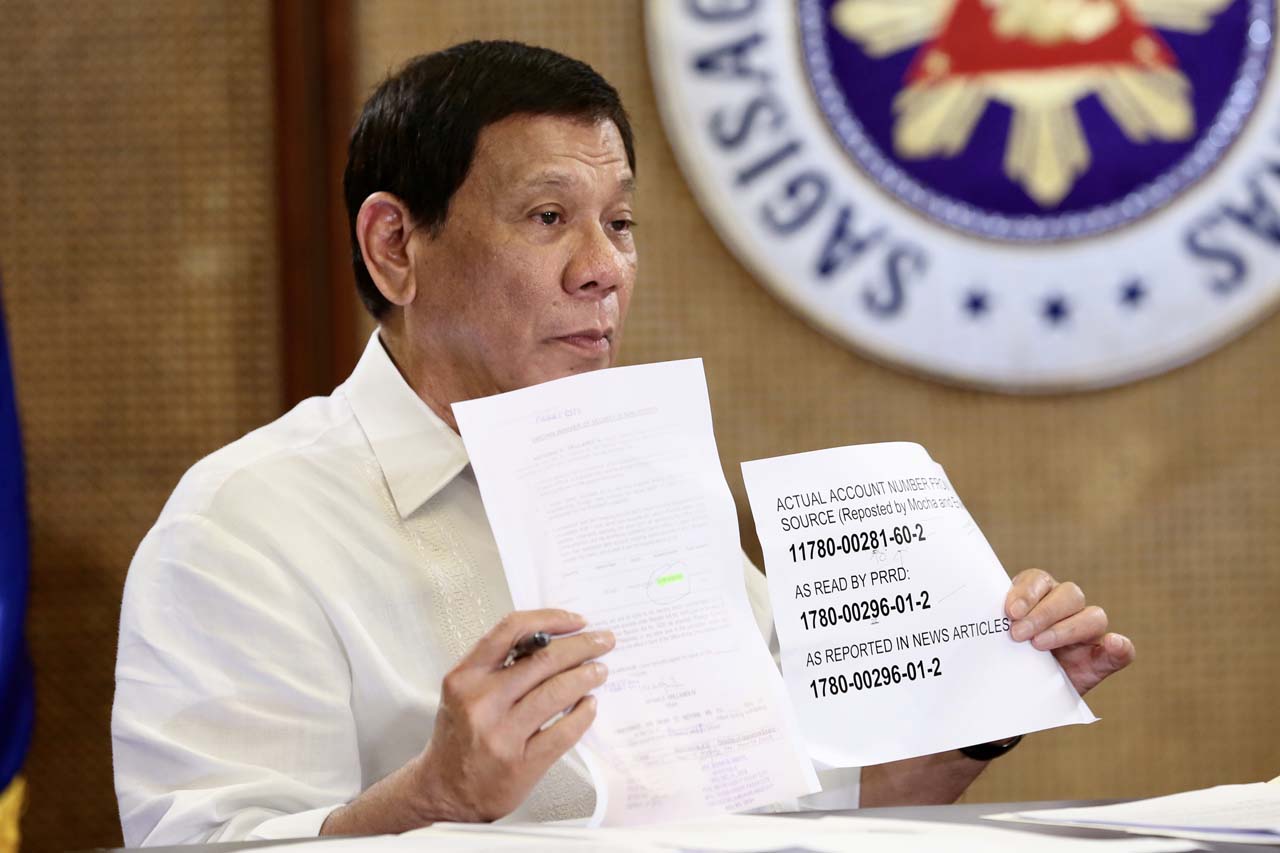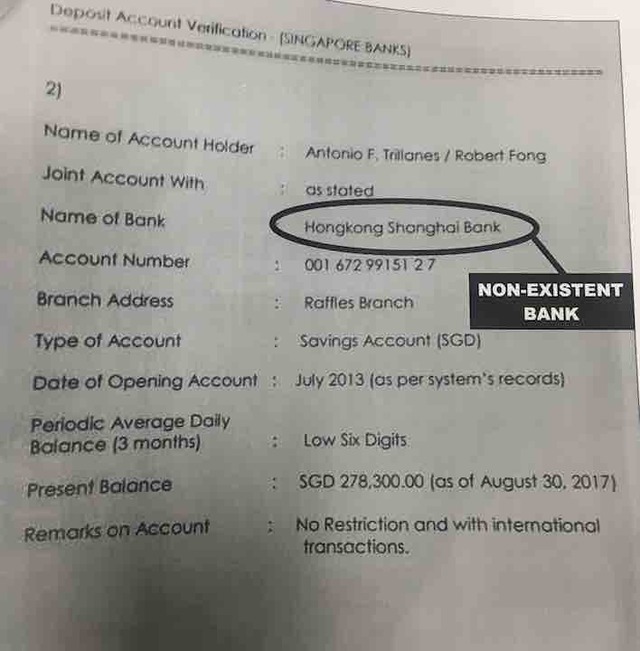 Duterte even insisted that Trillanes also has bank accounts with Chinese nationals in Canada and New Zealand. In order to keep him flying around the world debunking each of Duterte's fake claims. However, he knows just what to do in this case. He filed a bank-secrecy waiver which would allow the government to expose and show all of his bank accounts here and abroad to close scrutiny. A smart move for Senator Trillanes.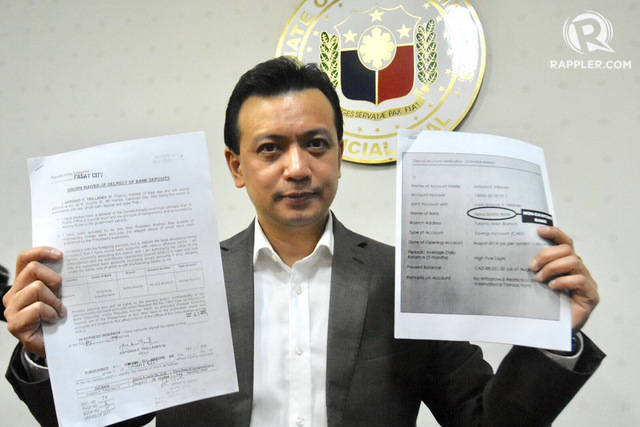 "..I've signed 12 waivers. So, the waivers are here, just to show I'm not hiding anything, these are open for scrutiny. The AMLC has these already. Now, I'll throw the challenge to Duterte. You made allegations against me, I signed waivers. I accused you of having unexplained wealth more than a year ago, but you kept changing the topic. — Senator Trillanes (Sep, 2017)
Trillanes faced the allegations squarely, Polong resorted to threats and hollow denials
There's no need to result in name-calling, threats or even attempt to use non-sense troll warriors like Thinking Pinoy and Sassot for the Motherland to do a mass cover-up. The people don't need an explanation on whether the document has the basis or not but we simply want 'Paolo Duterte's' supposed "Strongman"characteristics to come to play. The people wants him to fearlessly face the accusations leveled against him? If he believed that someone's been making it up. Issue a bank-waiver so to prove you and your family has nothing to hide. Isn't that so hard to do?
Share this with your friends!