According to the Supreme Court Senior Associate Justice Antonio Carpio who is an expert in the matter that we could lose our rights in the West Philippine Sea in lieu of China's debt-trap loans laced with shady conditions that are sure to put any third-world country to its knees. One of these dubious deals were the 'Chico River' project that is expected to cost around P4.37 billion, of which about 85% (or P3.69 billion) will be funded by China under a loan deal.
The loan has an interest rate of 2% to 3% which is too much compared to Japan's 0.25% interest rate. So this clearly isn't doing well for the Philippines. Also, worth mentioning that China requires Chinese contractors to do the job and most likely be staffed with Chinese workers — displacing many Filipino workers/contractors in the process.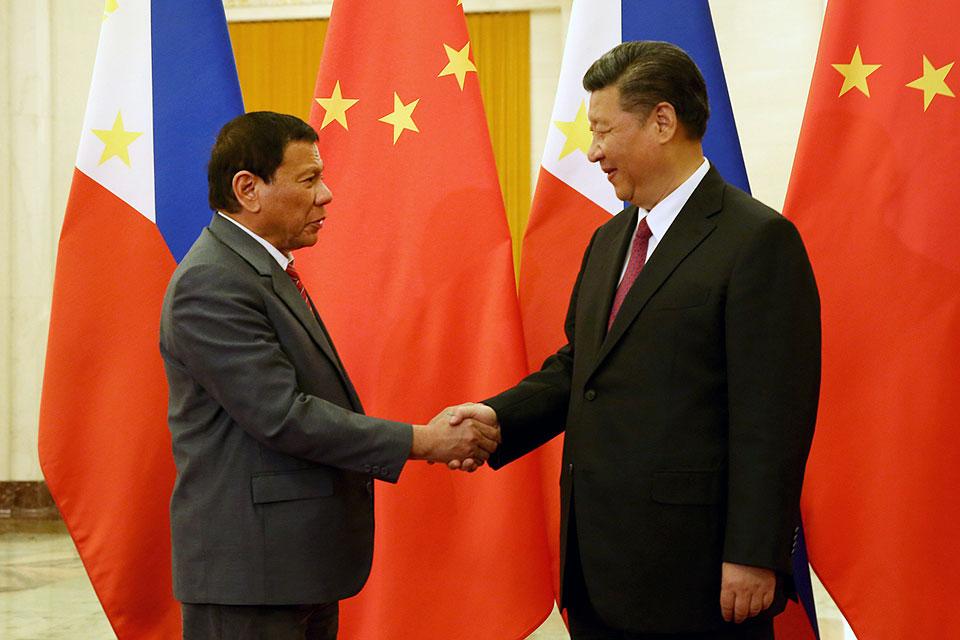 We know that for the past few years, we've been hearing about China's debt-trap diplomacy and how it was so generous in giving away money to countries who could not pay them back, as a result, China took over its natural resources, territories and critical infrastructure as payment. The Duterte administration could yet to fall for this scam and the Filipino people would most likely suffer as a consequence of this action. We never have good experience dealing with loans such as this since back in the Arroyo administration; we've been rocked by the $329-million NBN-ZTE deal that it left such a massive trail of corruption which led all the way to the first couple and resulted in graft charges against then president Gloria Macapagal Arroyo.
The Chico River Pump Irrigation Project is the first project of the Duterte administration under its flagship Build Build Build that is funded by China. Though it aims to provide 8,700 hectares of agricultural land in Kalinga and Cagayan with reliable running water for irrigation, however, this still does not justify what we could lose from this loans should we fail to repay it.
China loan condition — surrender sovereignty including gas-rich Reed Bank (2.7 Trillion Cubic Feet of Gas)
Senatorial aspirant Neri Colmenares has sounded the alarm over the sketchy deal based on the same document Duterte and Xi Jin Ping agreed upon. It states that by signing the deal, the Philippines under Article 5.5 is not "entitled to any right of immunity on the grounds of sovereign" in the case of arbitration and execution of any legal processes in relation to the project.
Which was also then reiterated in Article 8.1,  that the country will also have to waive off "any immunity on the grounds of sovereign or otherwise for itself or its property in connection with any arbitration" that stems from unresolved disagreements related to the irrigation project. So technically we are in the losing side of the coin.
China slapped us with high-interest disadvantageous loans. Force us to choose its own state-owned contractors. Which ultimately hires Chinese workers and not Filipinos. And then now if we are delayed in paying the loans — we get to surrender our high-valued ''patrimonial assets' and surrender "sovereignty' including 2.7 Trillion Cubic Feet of gas in PH Reed Bank that is set to benefit our country for generations to come?
Should the Philippines default on its loan and arbitration will be held, we won't stand a chance of winning.
Under the agreement, the arbitration will be held in Beijing and will be governed by the rules of the China International Economic and Trade Arbitration Commission (CIETAC). The tribunal will have 3 members, with the Philippines and China each choosing one arbiter. The CIETAC chairman will also choose the 3rd member. And who is this CIETAC chairman? He is a Chinese official. So technically he will choose for yet another 'Chinese arbiter' which make China 'Two arbiters' over 'One PH Arbiter' which is obviously rigged in favor of China.
"If you are a national or a relative to one of the parties, you cannot appoint the 3rd member. It's basic. But here, we allowed China to appoint the 3rd member. Lutong macau (Rigged in favor of China), – Justice Carpio"
What does this mean for the ordinary Filipino? This means a lot to our country's future. Despite our solid and legal claim over the West Philippine Sea and China's illegal occupation of our reefs and shoals. Our President went on to embrace the enemy and even plans to gamble our own natural resources, territories and national security for his deep love for China's Xi Jin Ping. How could we accept this blatant betrayal to our flag? The unfathomable atrocities committed by the Duterte administration over its own people by subjecting them to many unnecessary sufferings and now he's planning to sell-out our very own "patrimonial assets" as if it was his?
Remember. Our heroes died defending the motherland. We can't let this gross betrayal discourage us. Let this be our fuel and inspiration. This is our time. No amount of disinformation and justification can sway us from the truth. Choose to defend the motherland. Not the vitriol madman in Malacañang. Share this with your friends!