Many Filipinos voted for Duterte in hopes to control the spread of illegal drugs by wantonly arresting suspected pushers and users or puts them under a list for surveillance then turning up as a corpse many weeks later. However, since the start of his bruta anti-drug war campaign in 2016 to 2018. We've been made aware of big-time drug scandals that rocked the country. Including the 6.4B Shabu drug mess which dragged Duterte's son 'Polong' and his daughters husband. Duterte was mum on the issue and there's been no ferocious investigation as to who really benefited in those copious amounts of shabu? No one knows. Only the warehouse man has ever been jailed.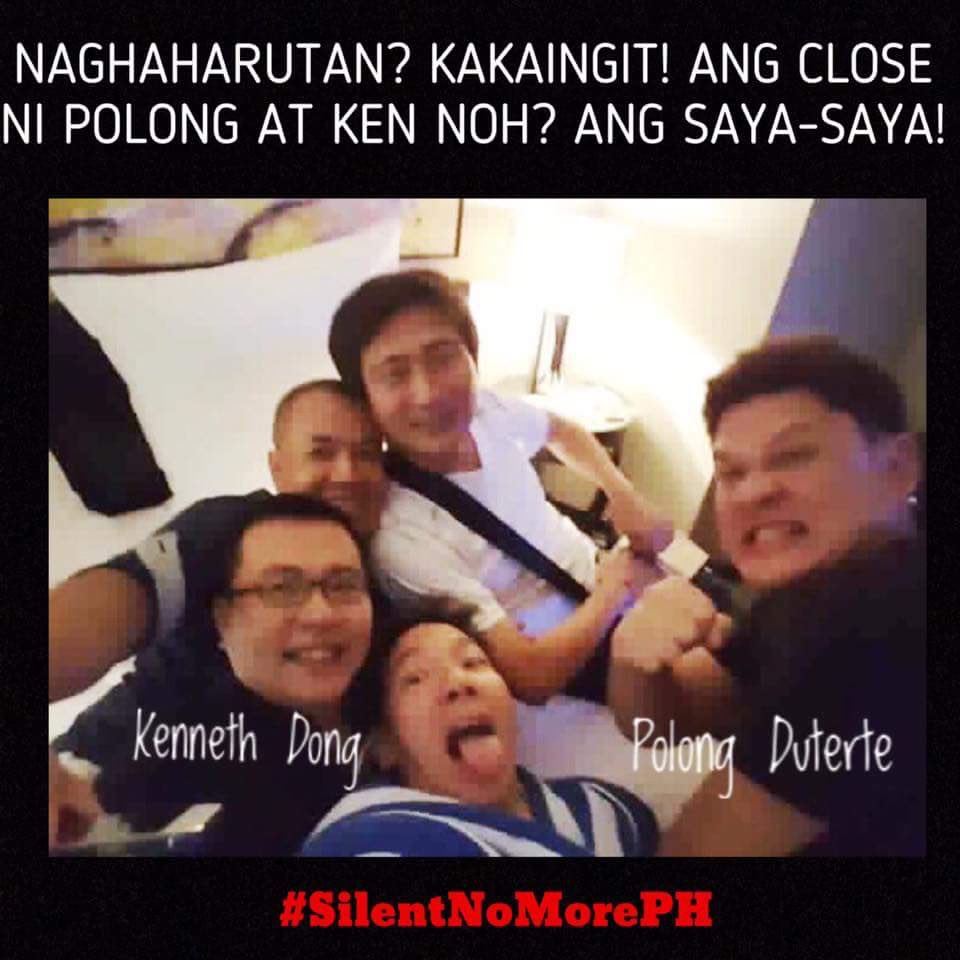 Is Duterte Anti Drugs or Pro Drugs?
Despite his promises to end drugs and criminaity in just a matter of months or a year. Until now, drugs continues to bought and found anywhere else in the streets. Ask any unsuspecting bystander and they can point you to where you can buy them. You have to bear in mind that he has since ramped up his intelligence funds spending but still couldn't find the suspected drug-lord of the Visayas 'Peter Lim'? His inflated intelligence fundings couldn't even be enough to avert the Marawi crisis and even until now despite under Marial law there are still a spate of bombings in Mindanao scaring potential investors.
So this is why we begin to ask ourselves. Is Duterte really Anti Drugs?
We know he did not lack the support he needs. As he has the Congress behind him under the leadership of Alvarez and then of Gloria Arroyo. Also, he has the Senate especially Dick Gordon who desperately attempts to save his ass whenever possible. Of course, he has  the Supreme Court after unconstitutional ouster of Chief Justice Sereno and his military/police. He could pretty much do anything he pleases. And he did but all we could ever find are dead bodies everywhere. But still the drug-scourge continues. Why is this? If Duterte had killed thousands of drug-pushers using the flawed logic of 'Nanlaban' then it's best assume that there should be a rapid decline of drug-addicts. Remember. His hardcore supporters made a huge propaganda piece about the largest number of drug-surrenderees stating that no other President in our history could have been able to implement such bold anti-drugs policy.
Is Duterte's War on Drugs a success?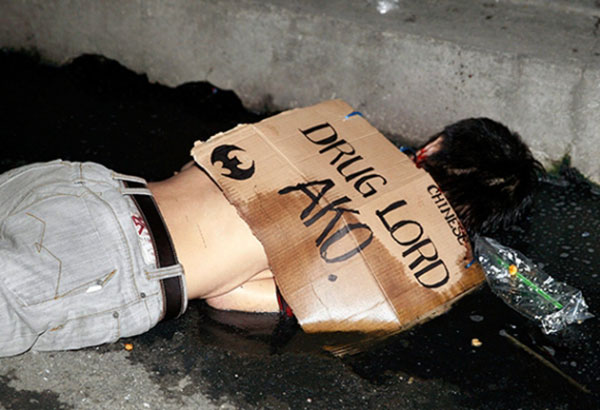 Very interesting question. In fact, even his own cabinet officials and the chief of police have been trying to cover up these numbers. Whenever asked by the media about the specifics behind these numbers. They'd get mad and refuse to answer the question. This leads us to try and appreciate the facts based on their series of statements from 2016 to 2019.
(2016) Dangerous Drugs Board (DDB) puts the number of drug addicts to be at 1.8 million people (Which he then fired the DDB Chairman stating that he's contradicting the Duterte govt)
(2016) Duterte in SONA pegs the number of drug addicts at 3.7 million people
(2017) Foreign Secretary Alan Peter Cayetano in his UN Speech inflates the number of drug addicts to around 4 to 7 million people
(2018) SWS Survey results shows more people reports seeing drug-addicts in their community
(2019) Duterte in PDP-Laban campaign rally pegs the number of drug-addicts at 7 to 8 million people
So if we try to analyze the ever-increasing number of drug-addicts from 2016 to 2019 despite his well-funded and brutal war on drugs. It's safe assume that Duterte's War on Drugs is an absolute failure. From 1.8 million to 7 to 8 million people? These numbers is just alarming. Does this mean that the relentless entry of drugs from China has since been worsened the moment Duterte started kissing Xi Jin Ping's hands?
20,000+ people mercilessly murdered achieving nothing?
Duterte and his followers would always step up and justify the deaths of the alleged drug-pushers as necessary to rid the country of illegal drugs. However, it appears that based on the facts that Duterte himself has said that the drug-problem has in fact been worsened the moment Duterte sat down in Malacanang. So what about those unsuspecting victims of his drug-war? Will they be just an immortal and lifeless reminder of his unnecessary motivation to kill and butcher? Along with his hapless gullible flock who allowed themselves to be one of his ignorant enablers. For now we can all just pray for their souls and that till then — justice will be served.
Share this with your friends!