As you may already know that Bato Dela Rosa recently released a movie starred by an ex-convict hardcore celebrity fascist Robin Padilla.  Bato is a police chief from Davao City and now turned general after being promoted by President Rodrigo Duterte the moment he assumed power in 2016. He was the mastermind and responsible for unleashing Duterte's brutal war on drugs which killed more than 22,000+ innocent people including mothers, brothers, fathers, children and infants.
Bato cheated election campaign rules?
In what appears to be an act of desperation in Bato Dela Rosa's camp to prop up his popularity among the masses. He and Robin Padilla planned a movie which would ultimately be used to influence the people and sway votes in his favor timely before the campaign period. This was supposedly unethical for any candidate. It is as if Bato is skirting through relevant election rules just to get ahead with the rest of the aspiring senatoriables. Though be aware that under existing laws, most particularly the "Fair Elections Act" prohibits the showing of a movie, cinematograph, or documentary portraying the life or biography of a candidate in a theater, television station or any public forum during the campaign period.
Violation of the prohibition shall be considered an election offense with the penalty of one to six years of imprisonment, disqualification to hold public office and removal of their right of suffrage.
The campaign period for those running for national posts in the midterm polls is set to start on Feb. 12 and ends on May 11.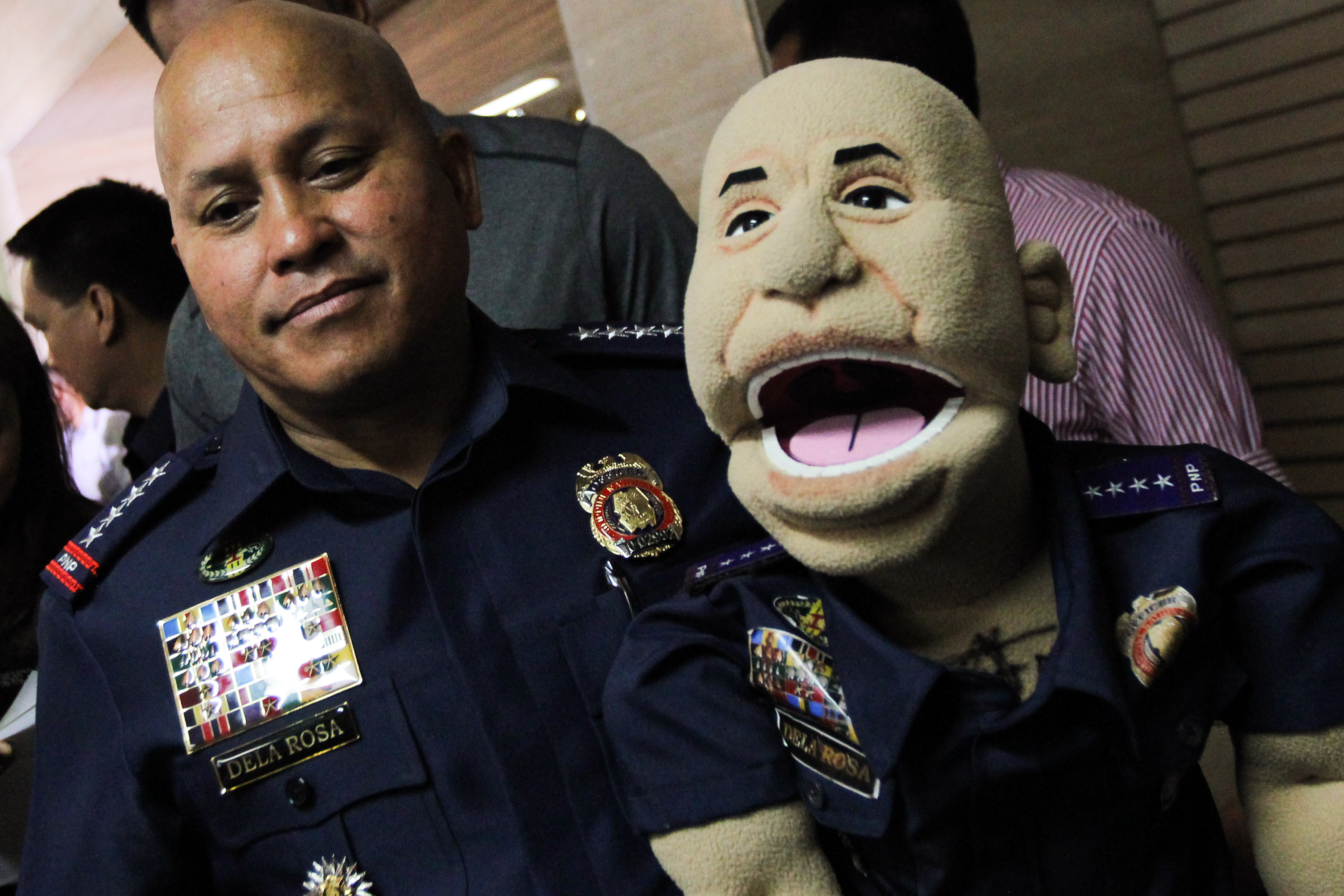 Netizens called for boycott on Bato's film. It appears to be successful
Many people in the sane-minded area of the political spectrum were actively campaigning to boycott the brazenly "epal" movie which was malicously shown just a few days before the start of the official campaign period in a way to skirt through election rules. Why do Bato needs to cheat? If he knows deep inside that his leadership on Duterte's War on Drugs was a success. Many people should come watch his movie right? Not to mention the large numbers of online trolls and fake news peddlers? I'm sure with the strong numbers that they've got. Many of them should've come and supporter Bato's movie right? If they were really "real people" behind the keyboards?
The movie turned out to be huge flop. Most cinemas shows overwhelming numbers of empty seats.
According to some netizens. Here's a post from Yen Arcilla.
And then this one is a post made by a netizen and journalist Matthew Pirante Pérez
It shows large numbers of vacant seats which only just a handful of movie-goers actually watching the movie. Why would people be interested to watch this movie?
And then here's another one from Netizen Anthony Suriaga Comedia
The white squares shows the same number of empty seats which shows that the movie really isn't well received by the masses. In short. The movie turned out to be a huge "flop". No one is watching. Perhaps, only people from other places like Davao City where Bato was known.
If a movie such as this would turn out to be a flop or at least they'd expect it to be that way. Then where did the budget came from during production then? I'm sure Bato couldn't have possibly funded all of it. He was only a police general? Not a billionaire? Who could have compromised their money on a movie that doesn't really make any sense?
Sorry Bato. The trolls let you down. I thought there were so many of them? But it now appears they may be just a bunch of bots?
Share this with your friends!