One of Duterte's topnotched social-media influencers revved up its black-propaganda campaign against Bam Aquino by using the recent Manila Bay cleanup to accused Bam's wife's relatives who owned the 'The Aristrocrat' restaurant near Roxas Blvd to be violating environmental laws. And while it may be true that the Duterte controlled government under it's environmental watchdog 'DENR' issued a cease and desist order on the 'Aristocrat' restaurant due to discharging wastewater directly to the Manila Bay.
First of all. This photo is complete fake. Bam Aquino had not posted this nor claimed any credit about the Manila Bay cleanup. Received and confirmed feedback from Bam Aquino's social media team.
Second. Bam Aquino do not own the Aristocrat restaurant as well as her wife
We've grown accustomed on this regimes callous disregard of due-process and its ability to use popular pressure in achieving any of its goals. Regardless, if that means creating various stories, issues and fabricated violations to fit their own narrative. And then churn out a string of black-propaganda campaign to undermine their critics. And then here's a classic case of popular lynching where Duterte's trolls unleash a barrage of disparaging one-sided conversations regarding the closure without taking into consideration the following.
Is Bam Aquino or any of the Aquino's have ever owned the Aristocrat restaurant? / NO, though it's owned by a relative of his wife
Does Bam Aquino have any say on the restaurant management and operations? / NO, he has no control over its business as it is no owned by his wife's family but a distant relative
How long has the restaurant been operating? / It's been operating for as long as 1940 and even Bam Aquino hasn't even born yet at that time. Unless he can drive a time-machine?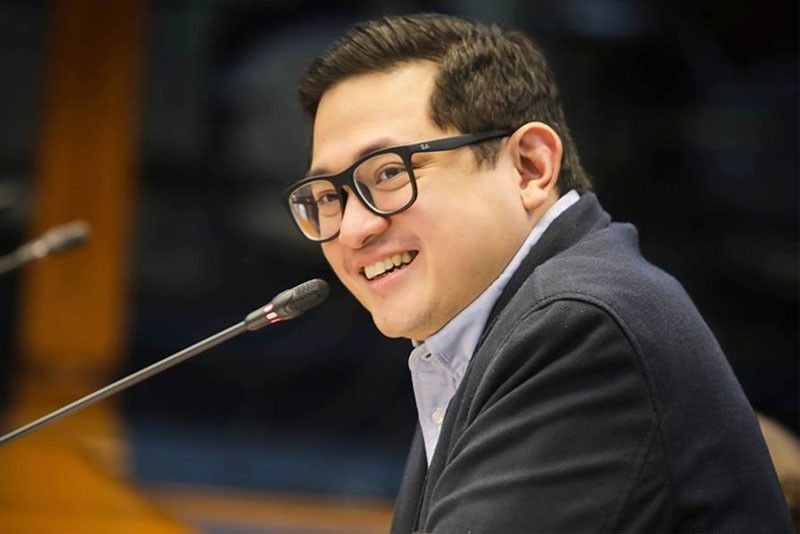 The problem with most social-media influencers most particularly on the opposite side of the political spectrum is that they're itching their asses to sling any pieces of mud they can get their hands on so they can throw it against the opposition or any Duterte's critics. They know that though the restaurant is owned by a distant relative of Bam Aquino that doesn't make him privy of how the restaurant operates and do business.
So let's stop sharing this non-sense post about Bam Aquino simply because it really doesn't make perfect sense. If the restaurant did violated environmental laws in its operations then let law be in full effect.
We should look up to a more serious issues such as violence and terrorism which continuous to plague Mindanao despite being clamped down under Martial Law. And then of course the imposition of TRAIN Law excise taxes which drove up the prices of fuel and basic commodities to a point where people could barely even afford them. And last but not the least is Duterte's betrayal in giving up our sovereignty in the West Philippine Sea to appease his mater Xi Jin Ping. Those issues can be of great important and significant to our country's economic growth and future.
Share this with your friends!