The most recent SWS survey's shows that more people are still satisfied of Duterte despite his inept and senseless polices which caused them unnecessary pains and sufferings. You could only wonder how the nation is in deep trouble when the only democratic safeguard that enables citizens to be informed and to be able to draw their political convictions based on facts and not from made up and concoted propaganda pieces.
Results of the latest survey released on Friday showed that only 15 percent of adult Filipinos were dissatisfied with the President, while the other 11 percent were undecided.
Despite the surging prices of goods brought about by his radical tax-reforms as well as the outage of rice, extrajudicial killings, inaction in WPS and of course freeing up many plunderers and corrupt politicians.
What is wrong with the Filipino people?
Duterte's Fake News Propaganda Machine
Duterte has a well-oiled and well-prepared propaganda machine which includes content makers, social media influencers and artificial trolls which uses complex algorithms so they can pretend to be real people in the comment section. China employs this strategy in destroying democracies such as in Taiwan where the Chinese Communist Party has long been drawn to a cyber-propaganda war in shaping Taiwanese politics to lean in their favor and possibly a full-annexation back to the mainland.
The strategy involves creating different pages and groups to cater a particular group of people and interest. With the use of consistent black-propaganda and disinformation. They can now spread different content that is relevant to that particular group of people. For as long the content was delivered to the intended interest groups then the chances of having been able to spread the content organically is far higher.
Vera Files Yearender data concludes that Duterte and Marcos are biggest beneficiaries of disinformation
According to in-depth investigation and data acquired by Vera Files. It shows that Duterte and Marcos were the primary beneficiaries of fake news to prop up their popularity and shape people's thoughts and biases in their own favor.
The biggest disinformation networks has both President Duterte names on it.
The amount of impressions and engagements these posts gets is just mind-boggling. Many people. Even ordinary Filipinos were all being targeted and fooled into believing these artificially concocted stories either to paint a positive image of President Duterte or to attack his critics and the opposition. Given that millions of Filipinos nowadays has access to the Internet so its highly likely that more than 60 to 70 percent of them were hooked up into this scam networks. Shaping their biases and controlling their political convictions in favor of the network patrons. Which quite obviously — President Duterte himself.
Duterte's SWS Survey remains high despite worsening economic conditions
Many are speculating that either SWS is just biased or merely manufactured the survey results in favor of Duterte. However, I supposed it not true. I think the power of fake news puts many of our fellow countrymen under the spell of Duterte's fake news network. Imagine the relentless amount of fake content they read everyday on Facebook? or on Youtube? Whichever site they go — fake news dominates any of those platform with the exception of Twitter and Instagram.
The Duterte administration has been the center of many countless scandals and blunders that would put any ordinary administration in the impeachment table in no time. However, it seems that Duterte's support base remains strong brought about by widespread use of technology to misinform and fool the Filipino people.
I am convinced that the results of SWS Surveys is a great reminder that there are still so many Filipinos out there fooled and deceived by these fake news networks and will continue to do so until we timidly downplayed this threat and fail to pour our energy and resources in making the Internet or in particular social-media platforms a better place to engage and consume good and accurate content/information in.
Otherwise. If we let these networks control people's biases and shape political discourse in favor of their patrons then it will mark the end of democratizing the Internet.
We need to get rid of these dark, vile, shameless fake news bloggers. Or else many of our countrymen will continue to be under their spell. One they're gone. Everything else follows.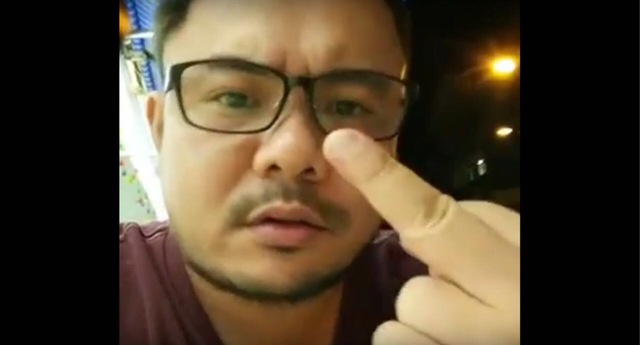 Share this with your friends!