Since the start of Duterte's brutal war against drugs. Many people died by summary executions even under the guise of a legitimate police operations or through riding in tandem. I know it was bloody. Which caused great concerns of many of the other countries in the world.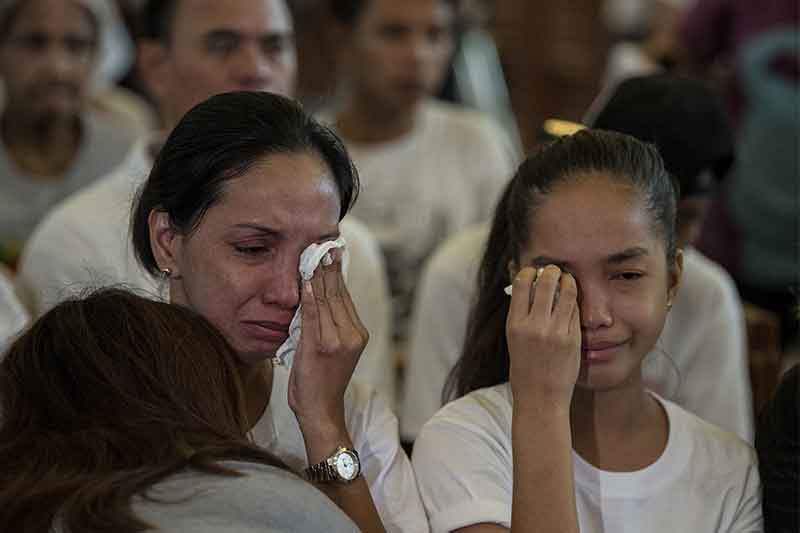 But the worst affected of it all are the poor children left by their parents who were killed and executed by policemen or riding in tandem.
Just imagine the pain. The feeling of losing your parents at an early age?
These children would have to face this world without the care, guidance and love of their parents. How about their education? Their future? Who will take care of them?
Last 2017. I narrated how I saw someone being shot near our house in Mandaue. It was macabre scene of unspeakable horror. I can still remember the shrill scream of a wife who lost her husband and the cries of his small children; rings in my ears even until now. It continues to reverberate throughout my soul. It was the worst experience I've ever felt.
According to estimates. There are more than 18,000 orphans as of 2017. No further estimates have been provided and I doubt government provides support on the poor orphans of Duterte's drug war.
I know you must be saying. Why? It's not Duterte's fault?
The moment Duterte assumed office. There's been a rapid rise of killings and there's an awful lot of them. It's not an imaginary thing. It's a fact and it's happening. We can argue for days but the fact remains that there are victims and they were all killed. Our laws are working and these people no matter should not have been executed and presumed to be guilty without due process.
Worst. Those children does not deserve all of these. They are just God's poor little creatures. For what do they know the sins of their fathers? They've been brought out of this Earth in God's grace. They don't deserve to be left out? heart-broken? or to grow in a broken family? Do we all just dismissed that it was their parents fault that they deserve their plight?
This is why I started OPLAN ULILA.
In my strong desire to help these children and as little as possible support them so they can live on as responsible citizens. Perhaps, better than their fathers. We need show to them this gesture of humanity and compassion. Show them that the world doesn't have to end in bullets and blood.  Show them how to love and care.
Fortunately, my quest to finally start OPLAN ULILA came into fruition. I have been able to tap on a volunteer non-profit organization called Cebu Action Group. Founded by Susan Zamora Entoma and Atty. Vincent Isles also a human-rights lawyer.
With these developments. We've been able to pinpoint certain areas where the highest number of extra-judicial killings has happened and how we can effectively operate and divide our resources to provide adequate support to these children
This Christmas. We will make this special for them. This is why we need your help. If you can spare a peso or so. It can do so much for these children.
Please let us all set-aside our political differences and together we rally our banners in support of this initiative.
There are hundreds of EJK orphans in Cebu alone and potentially even thousands in the entire Philippines. We envision to bring Oplan Ulila out in the open to give these little children hope and guidance for the future.
P.S : Names of the beneficiaries are currently NOT disclosed to preserve the safety of their families and love ones. But rest-assured that we will be sending pictures, videos and emails to all the sponsors in this endeavor.
Project conceived by : Juan Luna
Organized by : Cebu Action Group / Susan Zamora Entoma and Atty. Vincent Isles
Share this with your friends!